Hickory Smoked Potato Salad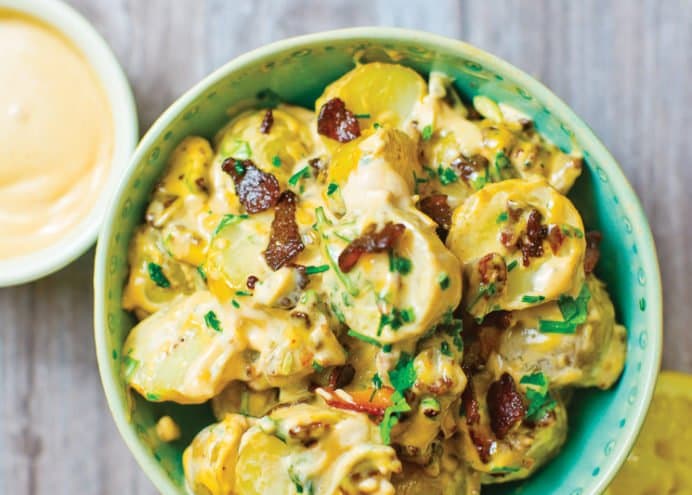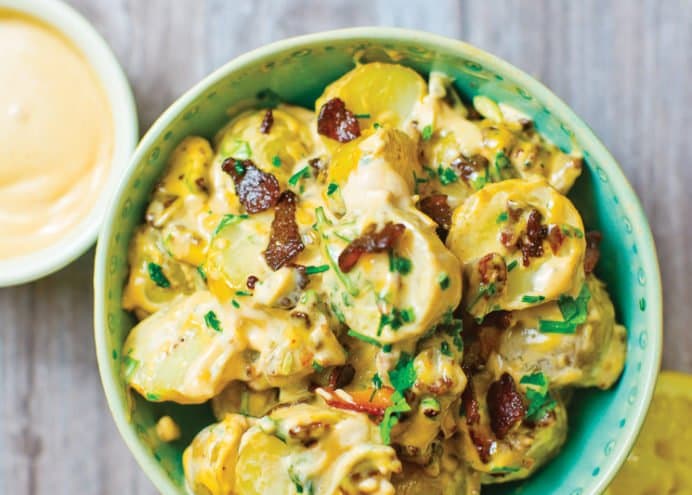 Introduction
Summary

Ingredients:

750g new potatoes
4tbsp mayonnaise
1/2 lemon
1tbsp fresh chives
1tbsp fresh parsley
5 rashers of bacon
Cooking Method
Boil 750g of halved new potatoes until cooked. While cooking, combine 4 tablespoons of mayonnaise, 2 tablespoons of Hickory Smoked Barbecue Sauce and the juice from half a lemon. Mix well and set aside.

Chop 1 tablespoon of fresh chives and 1 tablespoon of fresh parsley and set aside. Cut 5 rashers of bacon into small pieces and fry in a frying pan until crispy.

Once cooked, remove as much of the fat from the bacon as possible and set aside. Once the potatoes are cooked, drain and mix together with the dressing mixture, chopped herbs and bacon.

Serve immediately or allow to cool in the fridge for an hour prior to serving.
Other recipes for your Hickory Smoked Barbecue Sauce
Don't have Hickory Smoked Barbecue Sauce?
If you don't have any of the key Cottage Delight ingredients but love the recipe, perhaps you have one of these tasty alternatives in your kitchen cupboards instead?