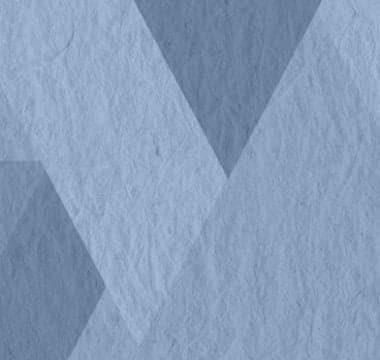 Do you deliver online orders worldwide?
Unfortunately not, we can only deliver to UK mainland addresses from the website. To find out more about our online delivery service please see our Delivery Page.
Where can we buy your products in the UK?
Please visit our stockist search page and enter your post code and you'll hopefully be able to find a stockist near you.
Are Cottage Delight products available overseas to stockists?
Yes, we distribute to over 40 countries worldwide. Please head over to our trade section to discover which countries we distribute to.
Are your products suitable for people with special dietary requirements?
Yes – many of our products are suitable for vegetarians, vegans and gluten free diets.
However, we do advise that you check the individual products listed on the website to see specific product allergens. Or check the label on your jar.
How should products be stored?
All of our products can be stored at room temperature before opening.
The majority of our jarred and bottled products should be refrigerated after opening. They are then best used within 4-6 weeks, unless otherwise stated on the label.
Honey should always be stored at room temperature to avoid it crystallising.
What is the shelf life of your products?
All of our dates vary from product to product. Please contact customer services for an exact shelf life of the specific product you are enquiring about. Discounted lines tend to have much shorter dates.
Is there a minimum order value on the website?
The minimum order is one product; however, in order to get the best value shipping, we'd recommend you order more than this.
What are your shipping charges?
For orders under £35, we charge £4.95 UK delivery on each order. For basket spends £35.00 and upwards we offer FREE UK DELIVERY.
How are your goods sent?
All orders are sent with a courier, which requires a signature on delivery. If you are out, the courier company will card your address, if it is possible to do so.
Once you have received a card, it is your responsibility to arrange a redelivery time directly with the courier.
When selecting a delivery address, we would suggest you choose somewhere there will be a person in during the day to sign for the goods. We will deliver to the address as you enter it and cannot accept any liability for late or failed delivery if the quoted address is incorrect. We advise that if you are not sure of the address you should check it using the Post Offices Address finding service.
Deliveries are usually Monday to Friday between the hours of 8am and 6pm.
How long does it take to process an order?
We aim to dispatch orders within 5 working days. However, please note that during exceptionally busy periods in November and December, it can take 7-10 working days to process your order.
My order has arrived damaged, what should I do?
Please either telephone or email us with your order number and an explanation of the damages. Please note evidence in the form of images will be required. Our Customer Service team will then get back to you to help provide a solution, this could be in the form of a refund or replacement.
Can I place an order over the phone?
Yes of course, please call 01538 382020 and our customer service team will be happy to assist you.
How can you use your products?
You can head over to the product page to find recipes and serving suggestions for each product or alternatively head over to our recipe page to discover more ways to use your product.
Can I give you another phone number so that the driver can ring the customer to arrange delivery?
Yes you can provide another contact number in the notes on your order advising what this number is to be used for when placing your order or you can email [email protected] and we will try to update the details depending on the stage your order is at however, this is not guaranteed.
Can I re-direct my order?
Once the order has been placed, we recommend contacting us as soon as possible and we will try to change the delivery address however, if the order has already left us we are not able to redirect the order and you will need to contact the courier.
Lost password?
If you have forgot your password simply select 'forgot password' and enter your username or email address.
Online Account
Our existing new website went live August 2020, if you had an account on our previous website you will need to set yourself up a new account on this new website as previous accounts were not taken across to this new website.