Strawberry Sponge Pudding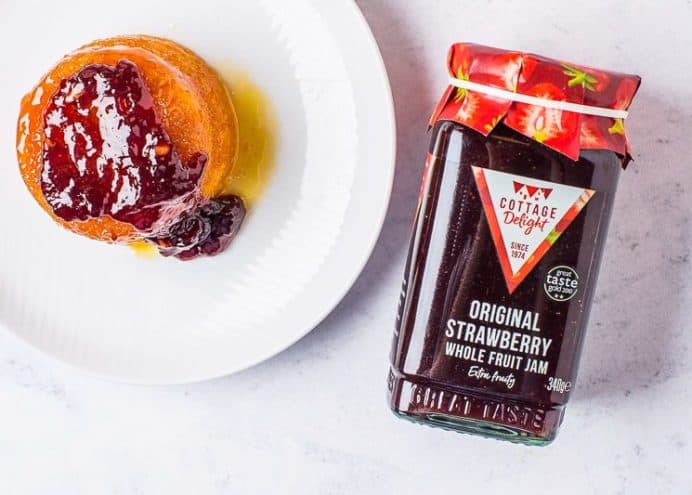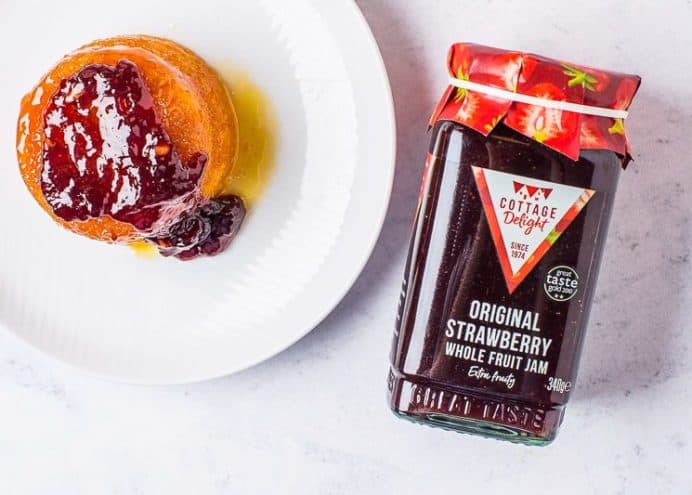 Introduction
Prep time

15 minutes

Cooking time

90 minutes

Serves

Serves 4

Summary

Here's a simply classic pudding that's sure to remain a family favourite for many years to come!

Ingredients:

100g butter or margarine
100g caster sugar
2 eggs, beaten
Couple of drops of vanilla essence
175g self raising flour
30ml milk
Cooking Method
Cream together the butter and sugar then gradually beat in the eggs and vanilla essence until thoroughly combined. Using a metal spoon, fold in the sifted flour and add just enough of the milk to give a dropping consistency.

Spoon the Original Strawberry Whole Fruit Jam into the bottom of a greased, 900ml (1½ pt) pudding basin. Pour over the pudding mixture and cover with greaseproof paper or foil, secured with string around the rim.

Place in a heavy bottomed saucepan, large enough to comfortably fit the basin with at least a 2½ cm gap all around. Fill the sauce pan around the basin with boiling water, about ¾ full. Steam for 1½ hrs making sure the water is topped up at all times.

Carefully remove the greaseproof paper or foil and pierce with a skewer. The sponge will be cooked when the skewer is clean. Place a plate on top of the basin and turn upside down.

NB. Take care as both the steam and jam will be extremely hot!
Other recipes for your original strawberry jam
Don't have original strawberry jam?
If you don't have any of the key Cottage Delight ingredients but love the recipe,perhaps you have one of these tasty alternatives in your kitchen cupboards instead?