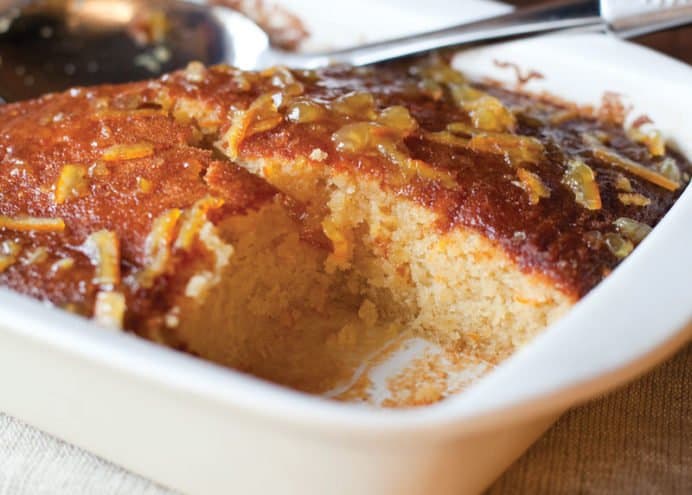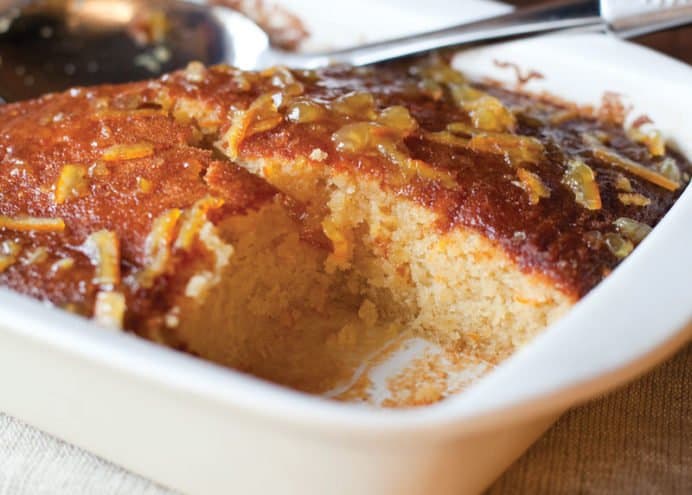 Introduction
Prep time

15 minutes

Cooking time

40 minutes

Serves

Serves 6

Summary

This marmalade pudding is ideal for family dinners, beautifully moist with a tangy flavour.

Ingredients:

250g soft unsalted butter, plus more for greasing the baking dish
75g caster sugar
75 light brown muscovado sugar
225g plain flour
1/2 teaspoon bicarbonate of soda
1 teaspoon baking powder
4 eggs
Zest and juice 1 orange (reserve juice 1/2 orange for the glaze)
1 x 24cm square ovenproof dish
Cooking Method
Preheat the oven to 180°C/ gas mark 4, and butter the oven proof dish.

Cream the butter and both sugars using an electric whisk.

Then beat in the marmalade followed by the dry ingredients.

Whisk in the eggs and finally the orange zest and juice.

Put in the oven and cook for about 40 minutes, checking after 30 minutes to ensure the pudding does not catch on the edges

Remove from the oven and leave in the dish

Warm 75g of Orange Stem Ginger Thick Cut Marmalade and the juice of 1/2 an orange in a saucepan, then generously cover the top of the sponge with the glaze.

Serve warm with thick cream or vanilla custard.
Other recipes for your Orange & Stem Ginger Thick Cut Marmalade
Don't have Orange & Stem Ginger Thick Cut Marmalade?
If you don't have any of the key Cottage Delight ingredients but love the recipe, perhaps you have one of these tasty alternatives in your kitchen cupboards instead?