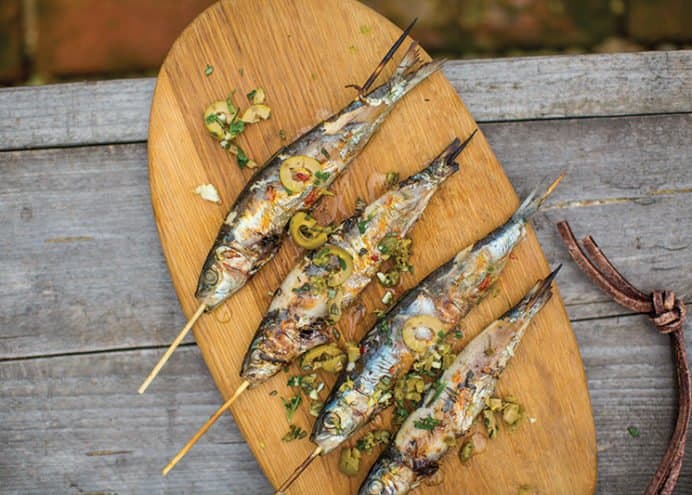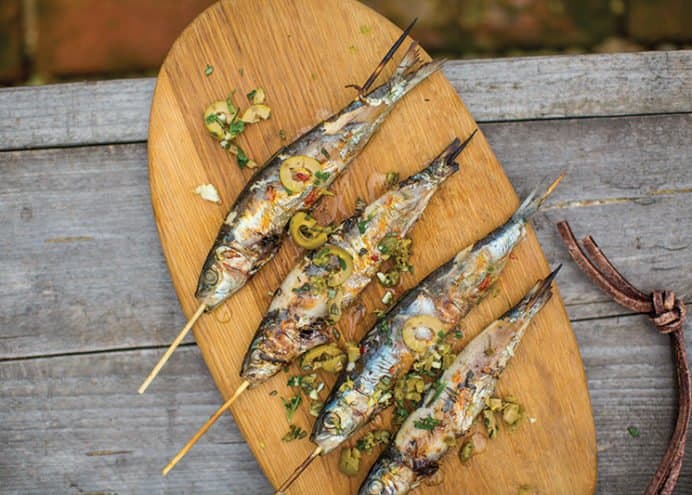 Introduction
Summary

Bring the humble sardine to life this summer.

Ingredients:

8 sardines, cleaned and trimmed
1 tsp finely grated lemon zest
½ tbsp finely chopped rosemary
1 tbsp finely chopped parsley
1 garlic clove, very finely chopped
½ tbsp finely chopped pitted green olives
½ tbsp chopped capers
½ tsp sea salt flakes
¼ tsp freshly ground black pepper
Extra virgin olive oil, for brushing and serving
Cooking Method
Combine the grated lemon zest with finely chopped rosemary, parsley, garlic, green olives and capers. Season and set to one side.

Pierce each sardine from head to tail with a skewer and lay on a lightly oiled baking tray. Brush with Thai Sweet Chilli Sauce, olive oil, and season

Grill for 5 minutes on each side. Serve with the herb mixture, a drizzle of oil and lemon wedges.
Other recipes for your Thai Sweet Chilli Sauce
Don't have Thai Sweet Chilli Sauce?
If you don't have any of the key Cottage Delight ingredients but love the recipe, perhaps you have one of these tasty alternatives in your kitchen cupboards instead?