Apple, Walnut & Feta Salad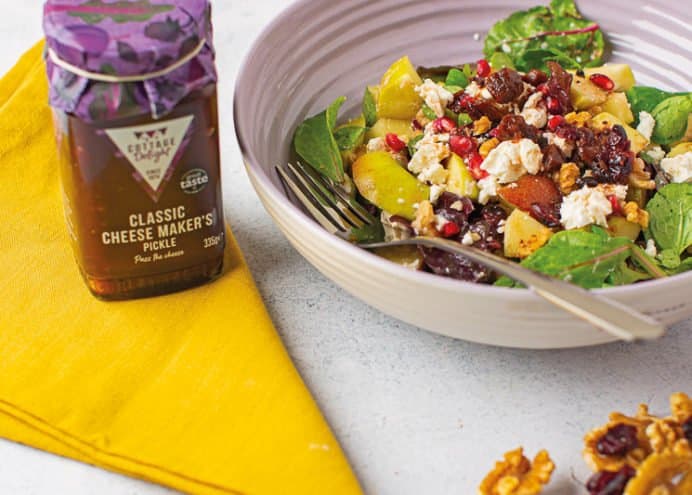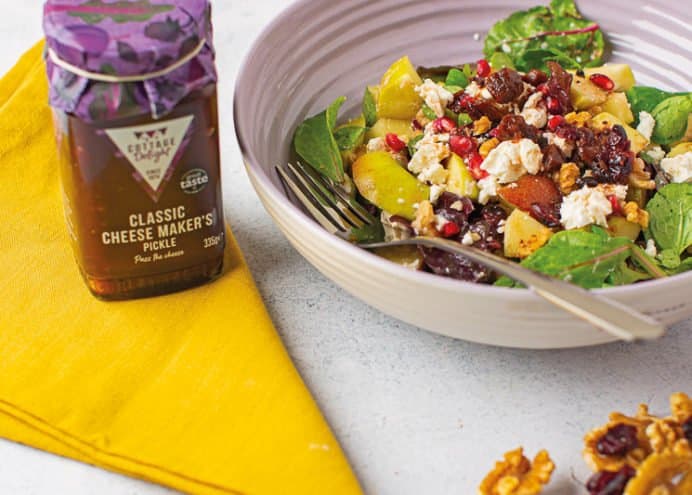 Introduction
Prep time

15 minutes

Serves

Serves 2

Summary

A wonderful side dish at a barbecue or picnic, taking just 15 minutes to create.

Ingredients:

200g mixed salad leaves
1 red apple, chopped
1 green apple, chopped
125g walnuts, chopped
50g feta cheese, crumbled
50g dried cranberries
150ml apple juice
4 tbsp apple cider vinegar
Cooking Method
In a large salad bowl combine the lettuce leaves, chopped apples, chopped walnuts, crumbled feta, and dried cranberries.

In a small jug combine the Classic Cheese Maker's Pickle, vinegar, and apple juice.

Add the dressing to the salad and toss before serving.
Other recipes for your Cheese Maker's Pickle
Don't have Cheese Maker's Pickle?
If you don't have any of the key Cottage Delight ingredients but love the recipe,perhaps you have one of these tasty alternatives in your kitchen cupboards instead?