No Bake Passion Fruit & Mango Cheesecakes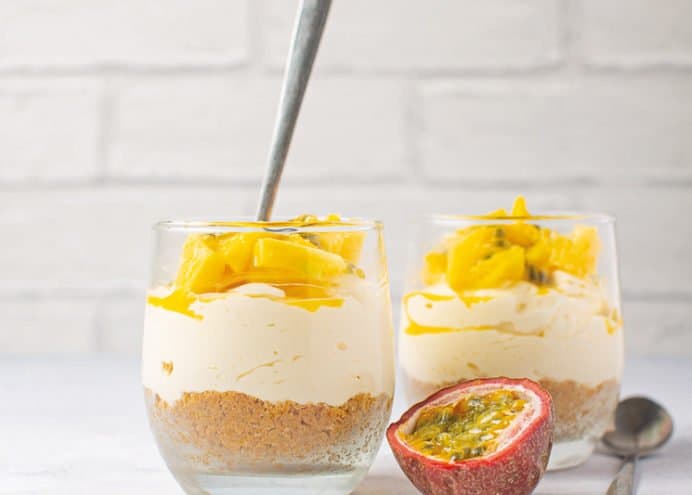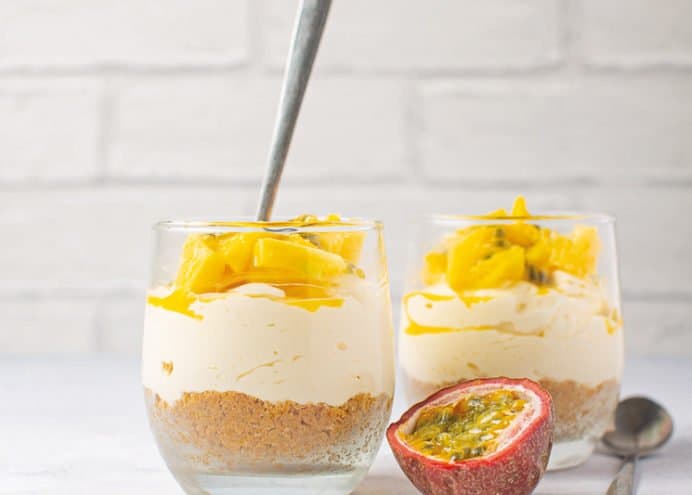 Introduction
Prep time

20 minutes

Serves

Serves 6

Summary

Ingredients:

100g heavy cream
225g cream cheese
60g caster sugar
1tsp vanilla extract
150g digestive biscuits
2 1/2 tbsp butter, melted
Chopped mangoes and fresh passion fruit for topping
Cooking Method
Whisk the heavy cream until you achieve soft peaks.

Then, add the Passion Fruit & Mango Curd, cream cheese, caster sugar (keep 2 tablespoons set aside) and vanilla extract. Whisk until combined.

Pulse the biscuits in a food processor until it resembles bread crumbs. Add the butter and two tablespoons of sugar. Combine and set aside.

To assemble the jars, divide the biscuit mixture into 6 jars. Using the back of a spoon to press evenly in to the jars. Carefully top with the cheesecake mixture and refrigerate for at least 2 hours.

Top with chopped mangoes and fresh passionfruit just before serving.
Don't have Passion Fruit & Mango Curd?
If you don't have any of the key Cottage Delight ingredients but love the recipe, perhaps you have one of these tasty alternatives in your kitchen cupboards instead?