Thai Stuffed Sweet Potatoes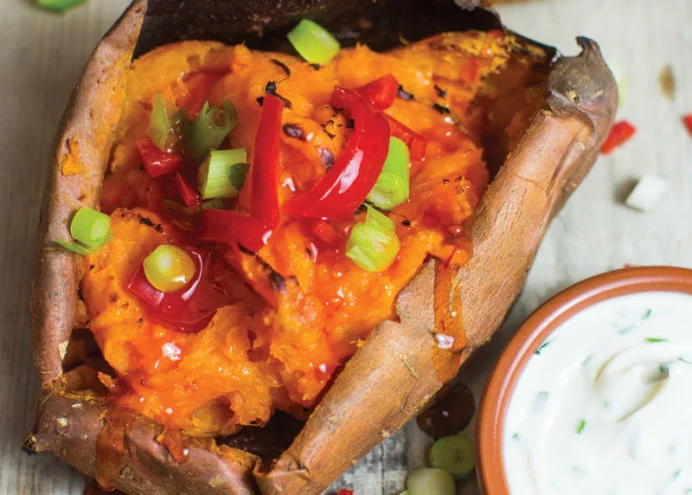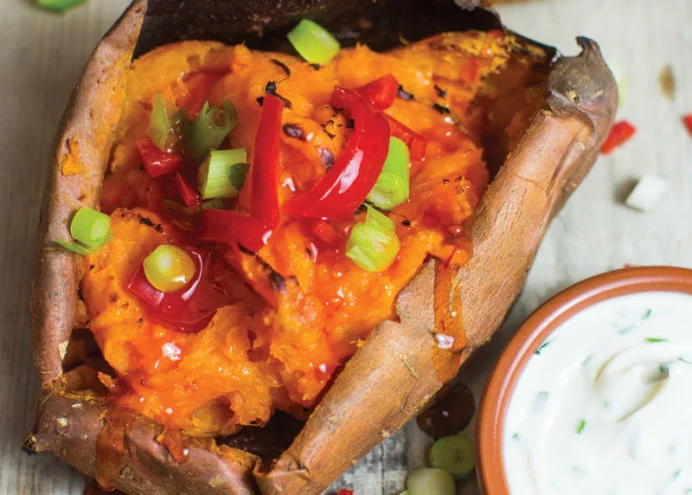 Introduction
Summary

Our Thai Stuffed Sweet Potatoes are delicious, filling and warming. Made with our Thai Sweet Chilli Sauce it's healthy and packs a punch!

Ingredients:

4 large sweet potatoes
125g grated cheddar cheese
4 spring onions
2 red chillies
sour cream to serve
Cooking Method
Bake 4 large sweet potatoes in an oven at 200°C/fan 180°C/gas 6 for around an hour or until tender. Remove and allow to cool for 5 minutes before slicing each potato open and scooping out the pulp, leaving only the shells made of skin.

In a bowl, mix the pulp with 125g grated cheddar cheese and 3 tablespoons of Thai Sweet Chilli Sauce. Fill each of the skins with the mixture and return to the oven for a further 10 minutes to melt the cheese.

Serve with a scattering of 4 chopped spring onions, 2 chopped red chillies and a side of sour cream.
Other recipes for your Thai Sweet Chilli Sauce
Don't have Thai Sweet Chilli Sauce?
If you don't have any of the key Cottage Delight ingredients but love the recipe, perhaps you have one of these tasty alternatives in your kitchen cupboards instead?