Roast Red Pepper Pork Chops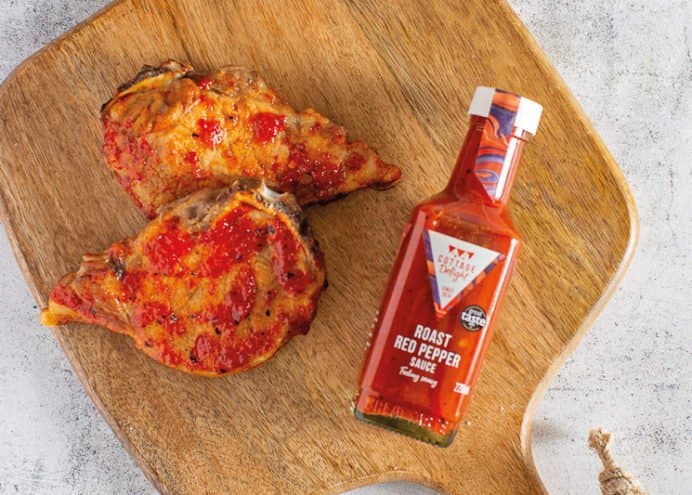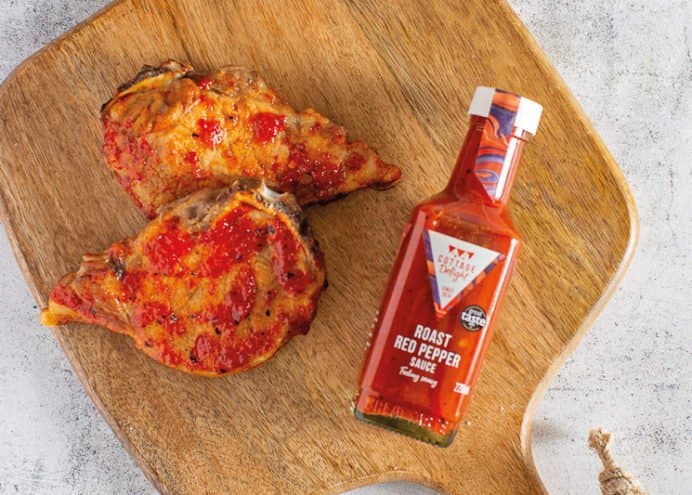 Introduction
Summary

Feel good cooking at its best, using quality, simple ingredients to create an easy and full of flavour family meal.

Ingredients:

2 potatoes, cut into 8 wedges
1 red pepper, halved, deseeded and cut into 8 wedges
4 thyme sprigs
1 courgette, sliced
4 garlic cloves, unpeeled
200ml hot chicken stock
4 bone-in pork loin chops
Cooking Method
Heat oven to 200°C/390°F/Gas 6. Put the potatoes, courgettes, pepper, thyme and garlic in a large roasting tin.

Mix together the Roast Red Pepper Sauce and stock, then pour into the roasting tin.

Tightly cover with foil and cook for 30 minutes. Take out of the oven and increase the temperature to 220°C/430°F/Gas 7.

Remove the foil and place the pork in the roasting tin, amongst the vegetables. Season well and return to the oven for 15-20 minutes until golden brown and cooked through.

Serve with the pan juices drizzled over.
Other recipes for your Roast Red Pepper Sauce
Don't have Roast Red Pepper Sauce?
If you don't have any of the key Cottage Delight ingredients but love the recipe, perhaps you have one of these tasty alternatives in your kitchen cupboards instead?