Marmalade Sandwich Cookies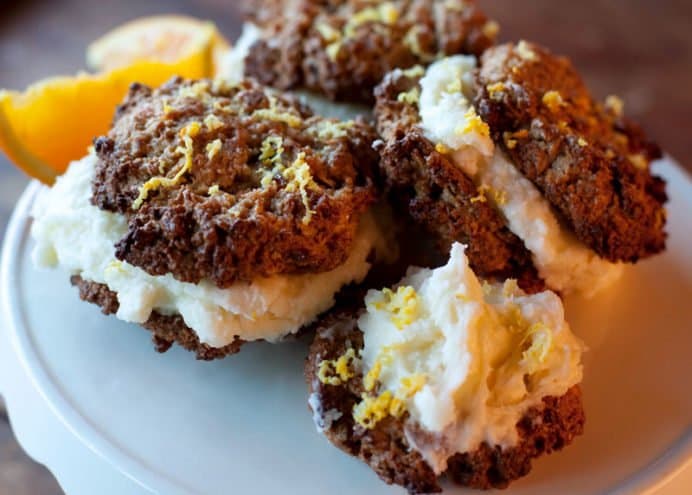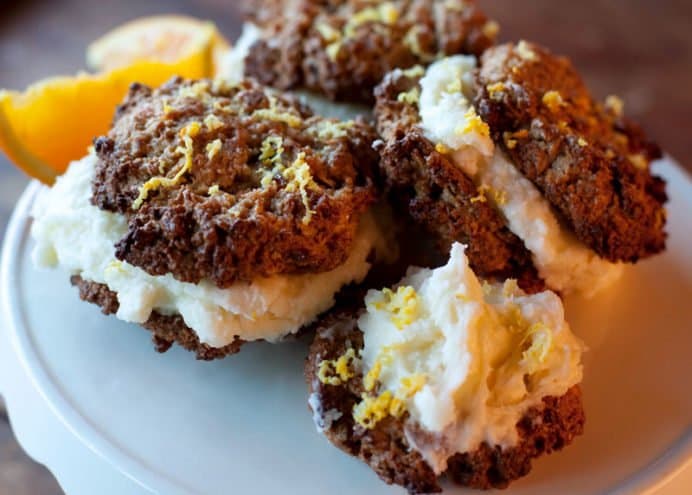 Introduction
Summary

Easy and delicious. Our tangy orange sandwich cookies are a must-try.

Ingredients:

50g unsalted butter (softened)
50g brown sugar
50g caster sugar
Finely grated zest of 1/2 an orange
1 large egg yolk
50g plain flour
150g rolled oats
75ml double cream
50g soft unsalted butter
250g sifted icing sugar
75g stem ginger finely chopped
Cooking Method
Preheat oven to 170°C, fan 150°, gas mark 3.

In a large mixing bowl beat together butter, brown sugar, caster sugar, grated orange zest and egg yolk until smooth. Add the Classic Orange Thin Cut Marmalade mix in the flour and then stir in the oats.

Roll into walnut-sized balls and place, well-spaced, onto a lined or non-stick baking tray, flatten slightly.

Bake for 15 – 20 mins until just coloured at the edges. Remove from the oven and leave to cool on a wire tray.

To sandwich the biscuits together, beat the cream and butter together until smooth, then stir in the icing sugar and stem ginger. Beat until creamy and spreadable.
Other recipes for your Classic Orange Thin Cut Marmalade
Don't have Classic Orange Thin Cut Marmalade?
If you don't have any of the key Cottage Delight ingredients but love the recipe, perhaps you have one of these tasty alternatives in your kitchen cupboards instead?